Proudly supported by Carwash Solutions Australia, together with Sonny's the Car Wash Factory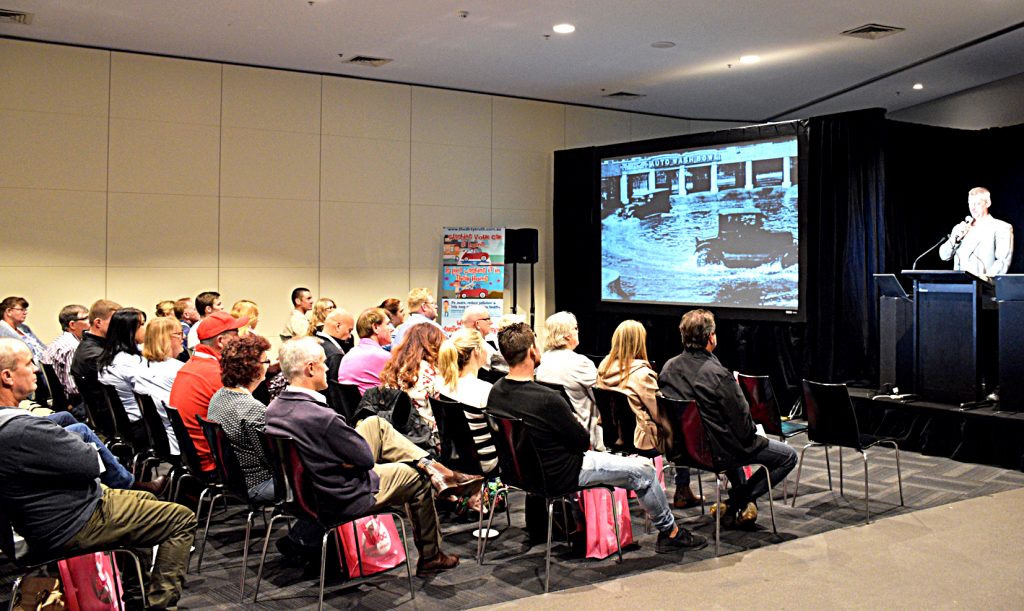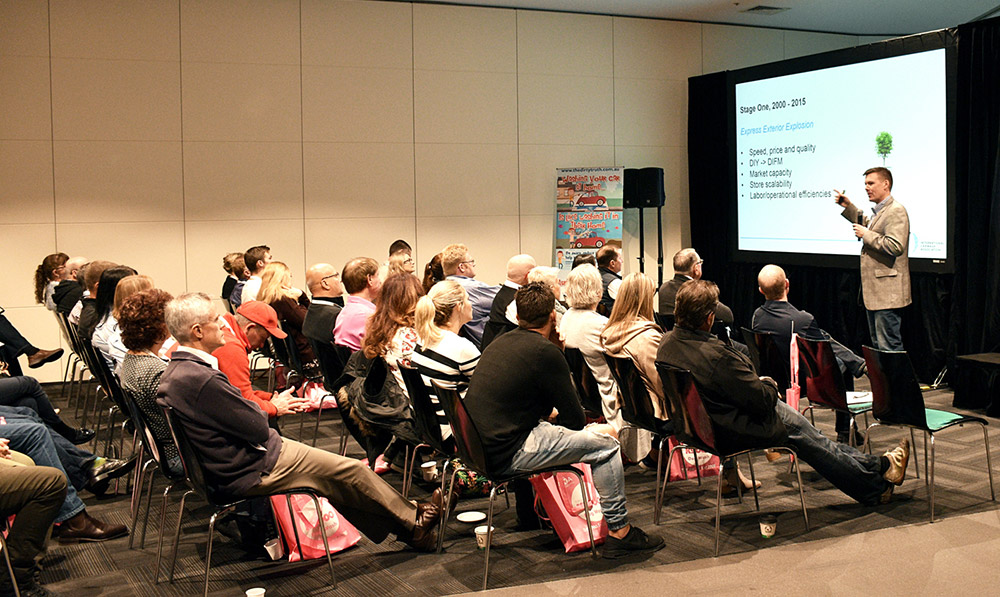 Online bookings have closed. Come along to the show and register upon arrival.
The New Investor Panel Session is more than a forum for new entrants to the industry. It's for anyone considering any kind of investment or site or even those simply looking to expand their industry knowledge.
By attending, no fewer than eight industry experts will be added to your contact list in just two hours and, you will be meeting and learning from those with skin in the game.
ACWA has assembled the most complete collection of knowledge and expertise you will find anywhere this side of the equator and gathered them in one room.
What is the New Investor Panel Session, and Who is Attending?
Registrations for the New Investor Panel Session at Car Wash Show Australia 2022 are equally spread across:
Those entering the industry
Those looking to increase their investment in the industry and,
Those who simply want to gather information to improve the performance of their existing businesses.
New Investor Panel Session – Date and Time
The  New Investor Panel Session will take place before the opening of the Exhibition Hall on the second morning of Car Wash Show Australia. The two-hour session will be held as follows:
Where                     Meeting Room C2.2&3 ; International Convention Centre, Darling Harbour, Sydney
When                       Thursday, 22 September 2022 and between 8 am-10 am.
New Investor Panel Session – Format
The New Investor Panel Session will be moderated by Craig Campbell, a leading figure in the Australian Car Wash Industry.
Craig will take you on quite a journey as he introduces each of our six topic areas and the experts speaking to them.
After the presentations, Craig will facilitate a 30-minute Q & A, allowing you to ask our experts questions.
New Investor Panel – The Six Presentation Topics
The following table sets out the presentation titles.
Presentation Title
Presenter
Moderator
Craig Campbell
General Manager
Good Sight Australia Pty Ltd
An Introduction to the Car Wash Industry - Global Insights
Eric Wulf
CEO
International Carwash Association
Let the Debate Rage – The Case for Purchasing an Existing Site v's Building a New One.
Tracey Michaels
Director and Designer
TMC Building Design Group.
Car Wash Business Models -Which is Best for Me?
Robert Sacco
Managing Director
Waves Carwash Pty Limited.
Beyond Clean – Creating the Perfect Car Wash Site
Vaughn Pelias
Director and Designer at Oasis Building Design Pty Ltd.
Perspectives - I've been there before, and the things I've learned.
Matt Hood
Proprietor
Smiley Car Wash
Change and Transformation – Let's Talk Innovation, Trends and Limitations in the Car Wash Industry
Robert Andre
SVP Equipment Innovation & Customer Experience Sonny's The CarWash Factory.
Biographies
Craig Campbell

Craig Campbell has been in the industry for over 25 years in various roles in North America, Europe, and Australia.Craig has extensive overseas experience in the vehicle washing industry, having helped set up operators in North and South America, Europe, Asia, Africa, New Zealand, the Middle East and Australia. Based in Sydney, he earned business degrees and qualifications from universities in the USA and Denmark and has previously lived in the USA, Mexico, Germany, and Denmark. He has been in Australia since 2010.Craig is General Manager of Good Sight Australia Pty Ltd, a 50+ year Australian car wash industry icon. In his various roles, he supports Unitec (USA), Ryko (USA), and Istobal (Spain) products in Australia.

Craig serves the community in his capacity as Councillor for the City of Willoughby (NSW) and is a past President of the Australian Car Wash Association. He currently serves on the boards of the International Car Wash Association and the Australian Car Wash Association.
Eric Wulf

Eric Wulf serves as CEO of International Carwash Association (ICA), the world's leading car wash community.ICA's members and partners own, operate or support car wash locations in every U.S. state and dozens of countries.The Association offers the world's largest car wash events and exhibitions (including The Car Wash Show™), the leading online manager training program (LEAD™), news and inspiration through CAR WASH Magazine™ and a variety of industry research products.

ICA is governed by a volunteer Board of Directors that is comprised of car wash leaders from Australia, Europe, and the United States.
Tracey Michaels

Tracey Michaels has been working in the car wash industry for 18 years. She is currently a Director and Designer at one of Australia's leading car wash design companies, TMC Building Design Group.

Tracey studied Civil Engineering at Monash University and graduated with honours in 1997. In the 14 years that followed, Tracey worked extensively in Civil/Structural Engineering.   In 2008 she completed a Masters of Engineering Management from RMIT, graduating with Distinction.

In 2004 Tracey designed her first car wash project from start (Town Planning) to finish (full construction drawings). 18 years later, she has now worked on more than 200 car wash projects throughout Australia and New Zealand.

Tracey is an avowed lover of the car wash industry and a key player in car wash design in Australia.

Her firmly established car wash skill-set allows her to design services for clients from the initial sketches and town planning applications to structural, civil and hydraulic engineering drafting and often car wash equipment layout plans.
Robert Sacco

Robert has been involved in the Australian car wash industry for 23 years. He is currently Managing Director at Waves Carwash Pty Limited.

Robert started his working life as an electronic apprentice in petroleum equipment testing. After completing his apprenticeship, he moved into electronic sales, selling fuel management systems, and ultimately became General Manager of the company.

Robert's interest in the car wash industry was piqued when asked by a car wash equipment importer to join and help set up their company.

Seduced by the opportunities he saw in the industry, Robert launched his first Waves Carwash in the ACT in 2003. He now has three sites in the national capital, including his flagship site in Phillip, which was opened in 2020.

Robert has recently ventured into the car wash technology space, developing a digital platform and car wash information management system.

His passion is to change the perception of the car washing industry in Australia to be recognised as a professional workplace for both customers and employees.
Vaughn Pelias

Vaughn has worked in the Australian car wash industry for 15 years. He is currently a Director and Designer at Oasis Building Design Pty Ltd.

Vaughn undertook his Building Design Apprenticeship at RJ Sinclair Pty Ltd, a company with a significant background in residential, commercial and industrial design and project management. The company's specialty being the design of car wash sites and service stations.

On completing his apprenticeship, Vaughn spent three years as BIM Manager for Fire and Hydraulic Services at ACOR Engineering Consultancy.

Vaughn returned to RJ Sinclair Pty Ltd as a Building Designer from 2013 to 2018, working on commercial, industrial and residential design. His specialty during this period was commercial car wash design.

In 2018 he set up his own Building design company, Oasis Building Design. Since starting the company, Vaughn and his associates have designed and delivered some of Australia's most successful car wash projects.
Matt Hood

Matt has more than 30 years of experience in the car wash industry, including expertise in dealership detailing and car wash operation.

Matt is currently the owner of Smiley Car Wash with three sites in South Australia at Meningie, Somerton Park and Clarence Gardens. He also operates a building company – Hood Construction & Developments.

Matt commenced his working life in the family's Holden and John Deere dealership in Meningie, SA, beginning as an Apprentice Motor Mechanic before moving into the Holden Sales Department. In 2014 he took over the dealership from his father, becoming Dealer Principal.

In 2009 Matt completed his building supervisors' course with the HIA. In 2010, he managed and supervised the build of his first car wash in Meningie.

Consumed by the car wash bug, Matt finished with Holden in December 2017 and decided to wash cars full-time. He purchased a site in Somerton Park, an already established wash, in December 2018.

In 2021 Matt undertook his biggest project to date, designing a brand-new site at Clarence Gardens SA from scratch. The site, completed in October 2021, is the first in Adelaide, with three automatic washes and three self-serve bays. Matt site supervised, and project managed the entire build.

Matt is a serving Director of the Australian Car Wash Association. He is passionate about using the Association to bring people together.
Robert Andre

Robert Andre is the SVP Equipment Innovation & Customer Experience at Sonny's The CarWash Factory.

He previously held positions as SVP of Distribution and VP of Customer Success.

Robert has assisted hundreds of carwash owners and operators to get their start in the industry and win their unfair share.

Prior to joining Sonny's in 2006, he ran day-to-day operations at carwash locations washing 200,000 cars per year.

Robert's been washing cars since 1998.